Update247 | White Label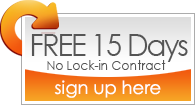 Try update247 Online
Hotel Accommodation
Distribution Channel Management system FREE!
Click 'See How It Works'
for your FREE TRIAL.
If you have any questions or need help, please don't hesitate to contact our customer service team at update247.com.au




update247.com.au (Distribution Channel Management) is your
One Stop Updates to Online Accommodation Bookings & Reservation Management Systems
Update247 White Label Solution
Grow your business with Update247 Channel Manager
Update247 White Label solution
saves time and confusion for companies or resellers looking to provide a channel management product to accommodation provider clients.
Rebrand with your own company logo to the login page and header, giving your client a better branded experience.
Sell on to your clients. A great way to save on expensive inhouse development cost and time.
No software installation required.
Let your client remember your company as they update booking websites.
To talk to one of our team members directly about Update247 White Label solution and get more details on the product, contact us now.