About Update247.com.au | Distribution Channel Management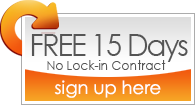 Try update247 Online
Hotel Accommodation
Distribution Channel Management system FREE!
Click 'See How It Works'
for your FREE TRIAL.
If you have any questions or need help, please don't hesitate to contact our customer service team at update247.com.au




update247.com.au (Distribution Channel Management) is your
One Stop Updates to Online Accommodation Bookings & Reservation Management Systems
Accommodations and Hotel Distribution Channel Management
About Update247
Update247
Online Hotel Accommodation Distribution Channel Management System is a Melbourne (Australia) based company with extensive experience within the accommodation and hospitality industry. We strive to take care of the needs and requirements of the people in the hotel accommodation industry and is relentless in improving our system and services to help you improve yours. update247 has the best online distribution channel management system that caters to your hotel accommodation administration needs.
Update247 Understands Your Needs To Make Your Tasks Simpler
update247
compliment our strong product base with the ability to provide further understanding and direction. We provide online hotel accommodation and property management software to the australian accommodation industry and worldwide. You get to allocate and change all your rates and inventory across multiple distribution channels from one user friendly site –
Update247
Update247 Cares About Our Clients
Our client base includes all forms of accommodation and hospitality industy; motels, boutique hotels, luxury hotels, family hotels, travel inns, resorts, hostels, B&Bs, Serviced Apartments, Self Contained Apartments, holiday letting agencies or owners etc. It continues to be our core objective to maximise your revenue in the hospitality industry through innovative products. Our company has products that are leaders in the field of hospitality and revenue management and with our vision paired with dedicated and skilled team, that is instrumental in the huge success of our products.
Update247 Relentlessly Improves To Serve Our Clients Better
We are always improving our products to provide the best services that our clients need and requires. We know that the online environment is dynamically changing all the time and thus we do not stop improving our distribution channel management system. We value innovative ideas, quality work and dedication to understand our clients in order to make our products not just our success but
A SUCCESS FOR OUR CLIENTS
. We are dedicated and focused to maximise client satisfaction and only believe in producing
RESULTS
.
You Can Update Your Info 24/7, No Softwares or Hardwares to Install
As our name
update247
suggests, our user-friendly
online hotel distribution channel management system
empowers you to do updates 24 hours a day, 7 days a week, anytime, anywhere as long as you have access to a computer and the internet. You don't have to worry about installing any softwares or hardwares as you won't need any to do your updates. The hotel administration portion gives you access to control your rates, availability, room types, view reservations, etc, from any computer with internet access – 24/7.
Update247 Saves Your Time
update247
understands that it is time consuming and can be fustrating when you have multiple online hotel accommodation booking systems to update. Hence we have came up with the product for
distribution channel management
system which allows you to updates all your different
online hotel accommodation booking systems
immediately. We have the fastest and easiest way. You no longer have to repetitively login to individual hotel accommodation booking systems for your rates updates, availabilities and inclusions.
update247
is dedicated to serves you and make your updating of the hotel management systems a breeze. You also don't have to worry about spending time training different staffs on different systems as all you need is
update247
's online hotel accommodation
Distribution Channel Management
system.
One Stop Update – It's That Simple To Use
update247
's
Distribution Channel Management
online software system helps implement your updates with popular accommodation or hotel booking management systems like
Wotif
,
NeedItNow
,
QuickBeds
,
RatesToGo
,
CheckIn
and many more. You will definitely experience lesser downtime because real-time updates are applied using
update247
. This online distribution channel management software system allows you to manage your allocations from anywhere in the world as long as you have access to a computer, with no need for any installations.
Our Online Hotel Distribution Channel Management System is the Solution
update247
's service mandate is to help you to increase sales, lower costs and improve customer service. Our online hotel accommodation Distribution Channel Management system is the solution to raise your efficiency, stop overbookings, reduce human errors in entries, increase your property's ranking position in Google and other major search engines as well as allows you to update anytime, anywhere.
Stop Overbookings and Entry Errors
You do not have to worry about overbooking or displaying the wrong rates when you use
update247
as your
hotel channel management
. One update is all you need to make these changes as they will be saved and applied accordingly across multiple selected online reservations systems of your choice.
Stop Hesitating and try our Distribution Channel Management software FOR FREE!

Click the orange button to see how our online hotel accommodation distribution channel management system works.

For enquiry and assistance, please contact our customer service team at update247.