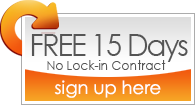 Try update247 Online
Hotel Accommodation
Distribution Channel Management system FREE!
Click 'See How It Works'
for your FREE TRIAL.
If you have any questions or need help, please don't hesitate to contact our customer service team at update247.com.au




update247.com.au (Distribution Channel Management) is your
One Stop Updates to Online Accommodation Bookings & Reservation Management Systems
Hotel Channel Management – One Stop Online Update for your Hotel Accommodation Booking Systems
Product Features of Hotel Channel Management
Update247
is a service provider just like your business. We take an active ongoing interest in helping you manage and improve your system of updating and managing the booking rates of your hotel rooms, accommodations and facilities. Whether your objective is to drive more business to your website or utilise exposure from these accommodation booking services sites to gain incremental revenues, your business will need the capability to manage online distribution of your hotel accommodation bookings.
Update247
's web based
Hotel Channel Management
system is your answer.
Unlimited Updates 24/7, 365 Days A Year
You Don't Need To Be In The Office – Update from Anywhere In The World
Real Time Hotel Rates Tool – Stop Overbooking and Outdated Rates Showing
Maintaining All Hotel Booking Systems Sites From One Site – Update247 Hotel Channel Management:


>

24/7 Update of Inventoy Details


>

24/7 Update of Rates


>

Multiple systems available: Wotif, NeedItNow, QuickBeds, RatesToGo, CheckIn and more
Saves Time On Managing Your Numerous Systems – More Time For Your Guests & Business Marketing
Saves Money On Staff Wages – This Can Amount To More Than $10,000 A Year
Easy and Fast to Use – No Softwares or Hardwares Needed:


>

Step 1: Login


>

Step 2: Enter Updates


>

Step 3: Sit Back & Relax



Take Care of Your Potential Customers AND Your Business
The competition of businesses selling on the internet is competitve. Instant online transaction with their credit cards details for advance payments which benefits your business and cuts back on no-shows. Your website reflecting the CORRECT seasonal price quotes, avoiding errors or over bookings especially during peak or festive periods.
Update247
's web based
Hotel Channel Management
system is your solution.
Using Online Hotel Booking Systems and Softwares
With
Online Hotel Booking Systems
on your business website, it not only saves time but also bring convenience to your guests. Although there are still a number of guests that prefer to ring up for bookings and making reservations, many are accustomed to the convenience of online bookings and reservations.
How To Channel Distribution of Updates Across Multiple Online Hotel Booking Systems
Most booking systems allow you to have total control over price, availability and conditions of your rooms, accommodations or facilities. With steep competitions, you should expose your business to different groups of potential customers using different booking systems to capture traffic from different online searches and enable online payment on sites they trust.
Your Hotel Accommodation's Online Reservation and Booking Systems Should Sell
There are many major hotel booking systems that are popular and when most hotels or accommodation managements decide to sign up and use the system, they encounter the problem of updating so many systems and training your staffs to do the updates. Errors can occur easily and you may loose track in updating some of the systems. To cut down on errors like this, we suggest you use
Update247
's web based
Hotel Channel Management
system.
Easy to Use Hotel Channel Management System
It's so simple to use. The website design and layout is simple, straight forward and so dummy-proof that we wonder if we even need any manual, step-by-step guides or help page for our users. The web based hotel channel management system will save you so much time that you can spend more time attending to your guests or have time for a cup of coffee.
Update247
Hotel Channel Management
system the answer.
Stop Hesitating and try our Distribution Channel Management software FOR FREE!

Click the orange button to see how our online hotel accommodation distribution channel management system works.

For enquiry and assistance, please contact our customer service team at update247.