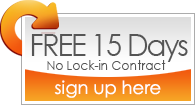 Try update247 Online
Hotel Accommodation
Distribution Channel Management system FREE!
Click 'See How It Works'
for your FREE TRIAL.
If you have any questions or need help, please don't hesitate to contact our customer service team at update247.com.au




update247.com.au (Distribution Channel Management) is your
One Stop Updates to Online Accommodation Bookings & Reservation Management Systems
One Channel For All Online Booking Softwares
Update247 – Single Channel That Manages Your Online Booking Softwares
Affordable System
Web Based, No Softwares Or Hardwares Needed
Manage Your Hotel Accommodation's Multiple Online Booking Systems
Saves Time and Money
Stops Overbooking and Outdated Rates
Unlimited Updates 24/7, Anytime, Anywhere In The World
Thank you for your interest in Update247
Update247
is dedicated and focused in maximising our customer's satisfaction. Our team of professionals are always here to answer your queries and provide you with solutions. If you have any doubts or query regarding our website or about our product, please take a few moments to complete the Contact Form below and our staff will contact you to discuss your inquiry.
Update247 Channel Manager
8/16 Taplin Street Fitzroy North VIC 3068 Australia
Call:
+613 9014 9521
Fax: +613 8692 6971