Frequently Asked Questions (FAQs) | Online Accommodation & Hotel Booking Systems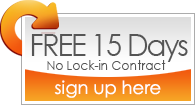 Try update247 Online
Hotel Accommodation
Distribution Channel Management system FREE!
Click 'See How It Works'
for your FREE TRIAL.
If you have any questions or need help, please don't hesitate to contact our customer service team at update247.com.au




update247.com.au (Distribution Channel Management) is your
One Stop Updates to Online Accommodation Bookings & Reservation Management Systems
Channel Management of Online Hotel Booking Systems FAQs
Frequently Asked Questions :
How Update247 Manages Multiple Online Hotel Booking Systems
---
How do I benefit from using Update247?
Update247
saves you time in doing the update only once and that change is distributed across all your hotel booking systems. You cut down in staff wages and your time updating all the last minutes sites.
> back to top
Is the Update247 Hotel Booking Channel System Difficult to Use?
Our distribution hotel channel booking management system is so simple to use, you won't even need a manual or step-by-step guide. It is straight forward and you can understand how it works at a glance. The layouts are kept simple and clean and navigation is kept clear to avoid any confusions. There is a help page which is so short you won't even be needing it. Of cos our staffs are always around if you encounter any problems.
> back to top
Which Online Hotel Reservation Systems are available to work in Update247 online management channel's Hotel Booking System?
We have integrated multiple third party online hotel booking systems which are commonly used like
Booking.com
,
Expedia
,
Wotif
,
Agoda
,
NeedItNow
,
QuickBeds
,
BookDirect2Save.com.au
and many more.
> back to top
Can I update all the features of the online hotel reservation or hotel booking systems that I am using currently when I use Update247?
Our system allows you to update any feature that is in the available choice of online hotel booking systems.
> back to top
How long does the system take to update my hotel booking websites??
All updates will take around 5-10 minutes.
> back to top
Am I able to stop bookings or stop rental of my hotel rooms, accommodation facilities, holiday houses, B&Bs or my serviced apartments?
You can have these functions working as long as it is in the feature of your online hotel booking system.
> back to top
How long does it take before Update247 is up and running?
We understand that time is money, hence the turn around time will be within days.
> back to top
Does my website need to be hosted with you?
No, we can be used as a stand-alone. Our system is here to assist in shortening the chore and time of updating your inventory rates.
> back to top
Do I need to install anything on my computer to use Update247?
No softwares or hardwares are needed. No Fuss, No Hassle, No Time Wasted.
> back to top
What computer specifications, type of browser or browser versions do I need?
You will need access to the internet and common browsers like Internet Explorer 6 and above, Firefox and Safari will have no problems at all.
> back to top
Is the website secure?
Yes.
Update247
sites are secure and we have our own dedicated server for hosting the system.
> back to top
Am I able to deal with booking cancellations from Update247?
Yes. Simple login to
Update247
and access your online hotel booking system from there. You will see all the booking info at a glance.
> back to top
Do I have to login all the usernames and passwords for all the Online Hotel Booking Systems again each time I login to use Update247?
No. You only need to enter the details
ONCE ONLY
. These details will be saved in the system so all you need to do is enter your username and password for
Update247
and you will automatically be logged into all your Online Hotel Booking Systems.
> back to top
Can I update bookings and change prices daily?
Yes. You can update as often as you like, anytime you like 24 hours, 7 days a week.
> back to top
What If I do not have a website?
Update247
highly recommends
ResultIT.com.au
which provides professional web design service to Melbourne Victoria (Australia) and worldwide.
ResultIT.com.au
also specialises in
Search Engine Optimisation (SEO)
which improves your ranking in Google and major search engines. They have professional web designers and SEO specialists to work on your website and not only are their design clean and functional, they also meet your marketing needs and requirements with short turnaround time. They have many happy clients with improved website traffic and businesses.
> back to top
Stop Hesitating and try our Distribution Channel Management software FOR FREE!

Click the orange button to see how our online hotel accommodation distribution channel management system works.

For enquiry and assistance, please contact our customer service team at update247.