Update247 | Investor Relations and Enquires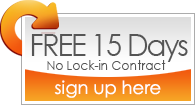 Try update247 Online
Hotel Accommodation
Distribution Channel Management system FREE!
Click 'See How It Works'
for your FREE TRIAL.
If you have any questions or need help, please don't hesitate to contact our customer service team at update247.com.au




update247.com.au (Distribution Channel Management) is your
One Stop Updates to Online Accommodation Bookings & Reservation Management Systems
Investors
For any questions regarding investment or investor relations,
please feel free to contact us.